Xpandable

Generation Series
The Xpandable Generation Series is the basis for your fully customized kitchen space. When the same durable powdercoated finish and polyethylene doors are combined with a 2" removable top and standard widths, the only limit is your imagination.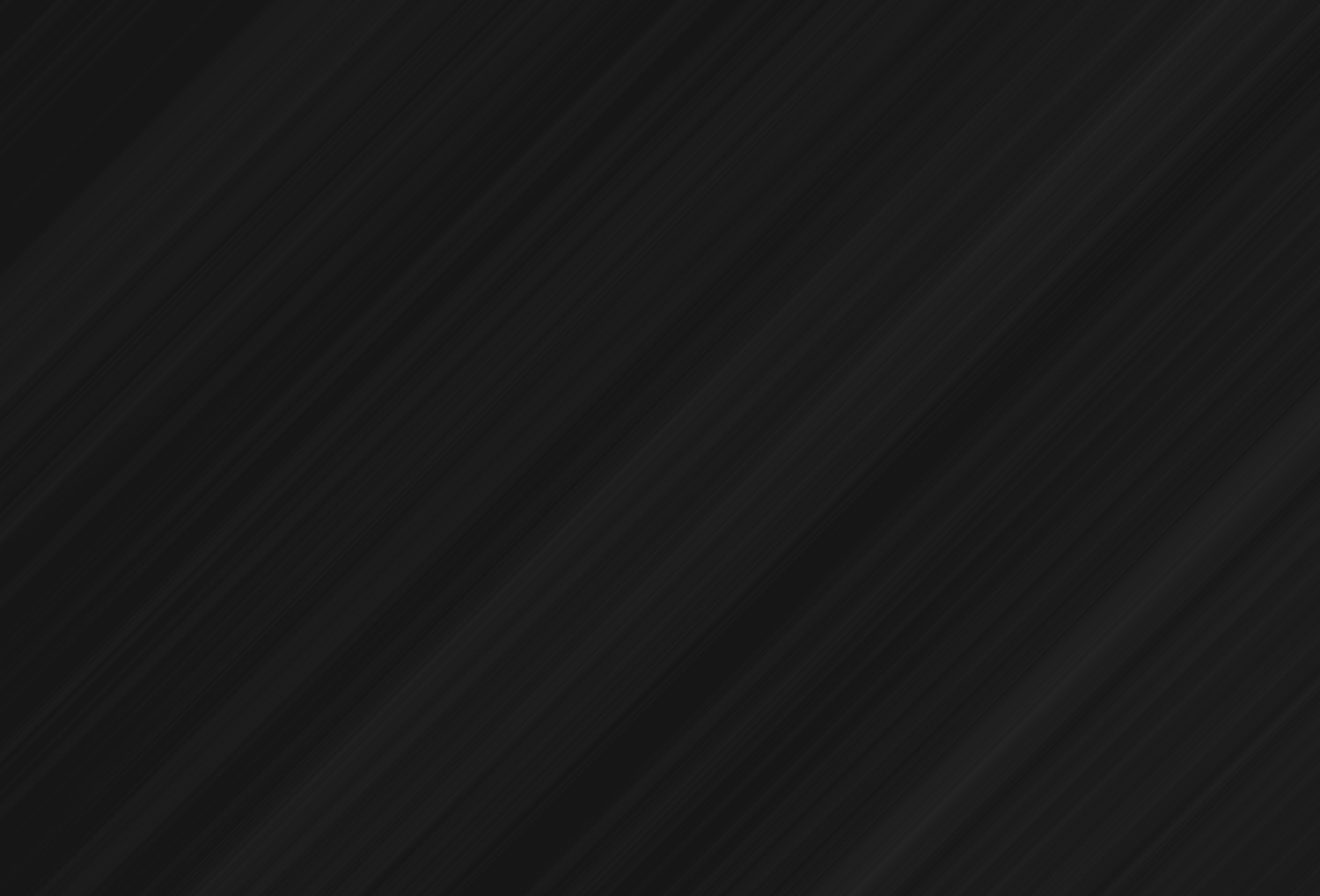 Welcome to the Xpandable Generation Series. From mobile cabinets and stationary islands up to full service custom kitchens, the Xpandable Generation is made just for you. Each cabinet is built with ⅛" aluminum that is fully welded and requires no assembly. We use standard cabinet widths to ensure maximum flexibility both now and in the future. Our removable 2" powdercoated top allows for different sized tops or replacement tops to be easily added later. UV resistant ½" polyethylene doors will not rot or fade and will provide elegance and protection for many years to come. Our bar pull kitchen handles bring durability and style to your kitchen. Cabinets come standard with our 4" heavy duty casters, leg kits available for stationary designs. The Xpandable cabinets can fit a full range of built in gas grills or ceramic kamado style grills. When choosing a different grill, we simply resize the grill section to fit within the same standard footprint.

Don't need a grill section? We've got you covered! You can choose from various combinations of accessory cabinets, wastebaskets sections, and sink options, as well as drawer options. Make your kitchen stand above the rest with a urethane counter top upgrade that adds durability and gives your kitchen an authentic granite or marble look. The Xpandable cabinets are here to grow with your outdoor cooking needs.
Accessory

Xpandable Series
Running out of space for all of your accessories, and anything extra you want to bring outdoors? Accessory Cabinets are here for you! These cabinets can be fully customized to meet your individual needs. Modules come in double or triple section cabinets, with drawer options available. Whether it's your grilling tools or gardening tools, Accessory Cabinets make space for you and adds that much desired working area.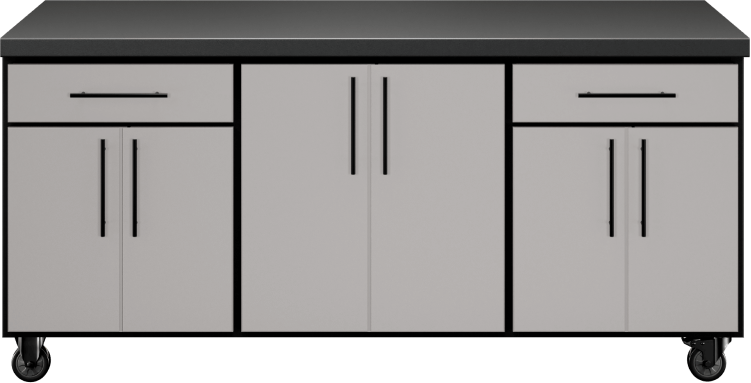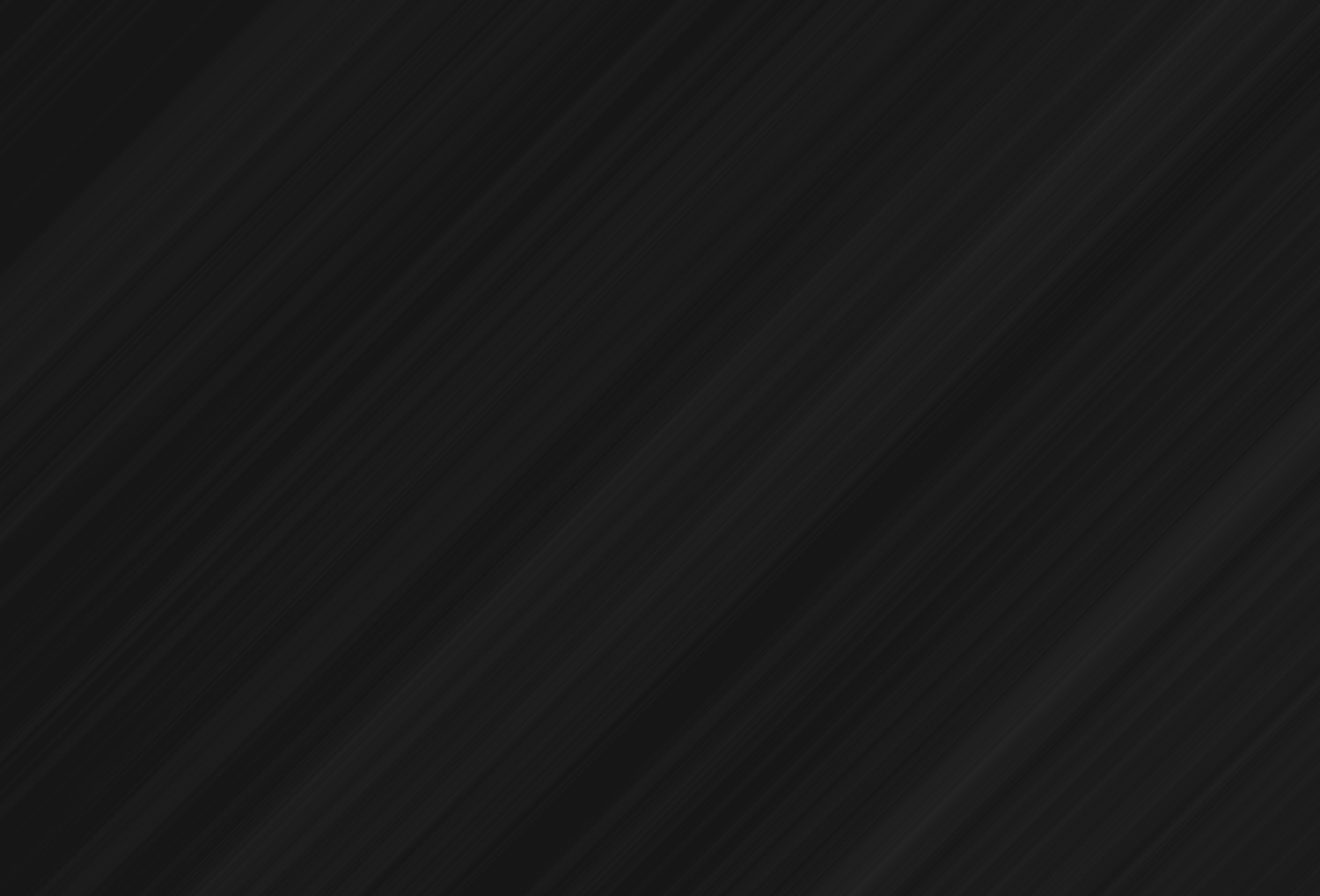 Kitchen

Xpandable Series
Looking for a built-in option for your space? We offer the Xpandable series with a fixed leg option that's ideal for installation purposes. They can be easily connected to each other, end to end or with a corner top to create a L- or U-shaped outdoor kitchen. Cabinets can be fully customized with all of our Xpandable Series color and finish options. We also offer completely customized options such as corner grill cabinets and full height cabinets.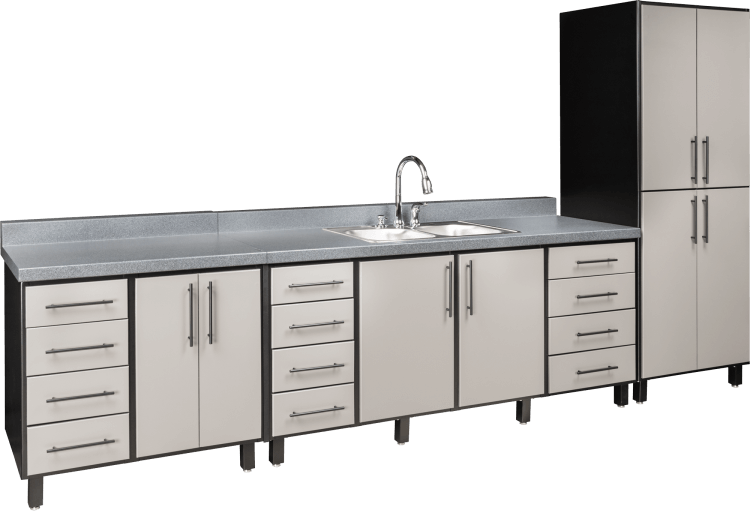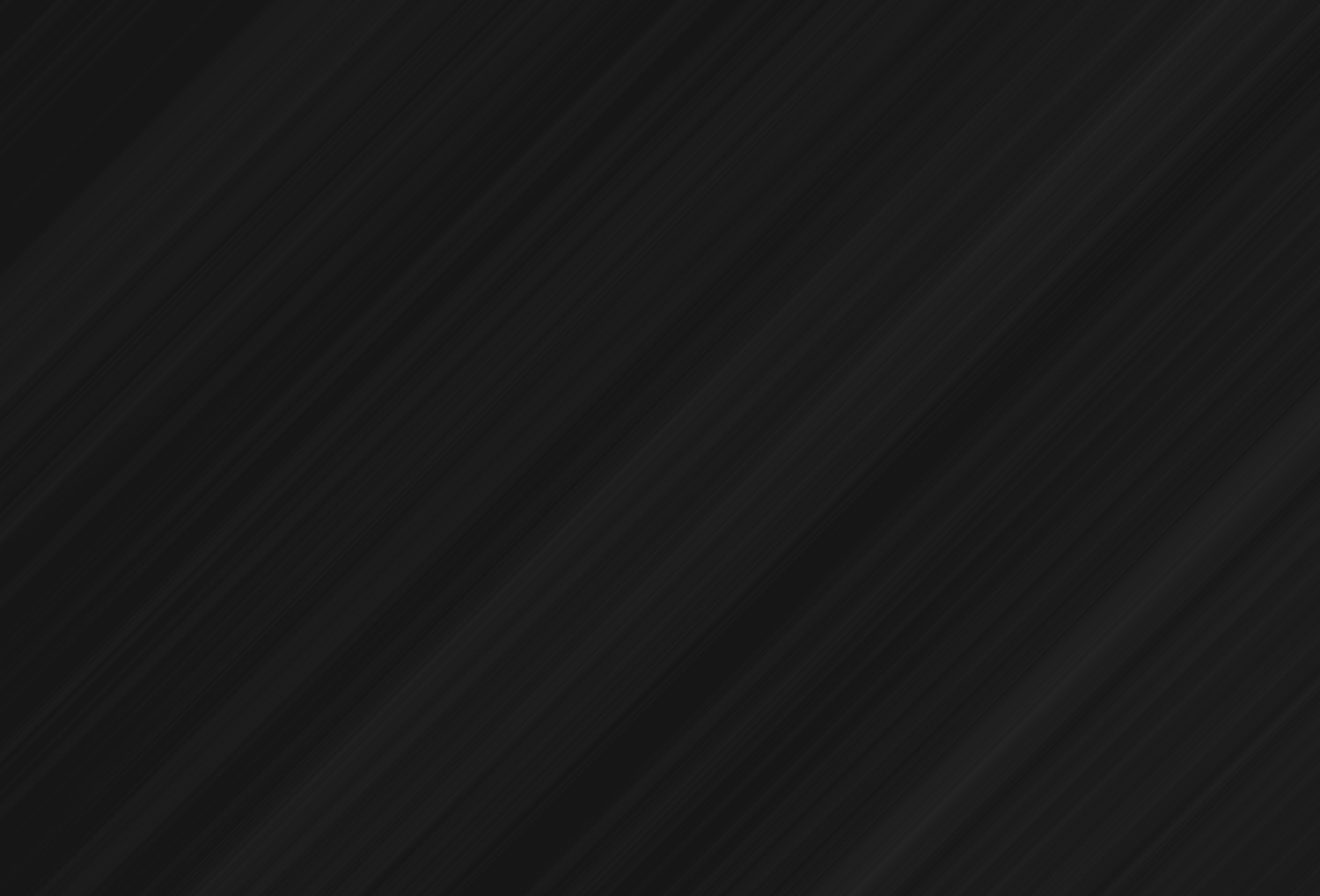 Series Features
Body and Top: UV and chip resistant powder coated 1/8" welded aluminum. Lightweight, exceptionally durable surface for outdoor use. Cleans easily with mild soap and a soft cloth. Upgraded Urethane top with UV resistant clear coat finish available.
Doors: Marine grade and UV resistant 1/2" polyethylene doors with D-trim weather stripping to provide protection for all your grilling items.
Hardware: Kitchen style powder-coated and stainless hardware. Hinges are hidden behind doors.
Drawer Slides: Soft close, full extension, side mount drawer glides are standard on all pieces.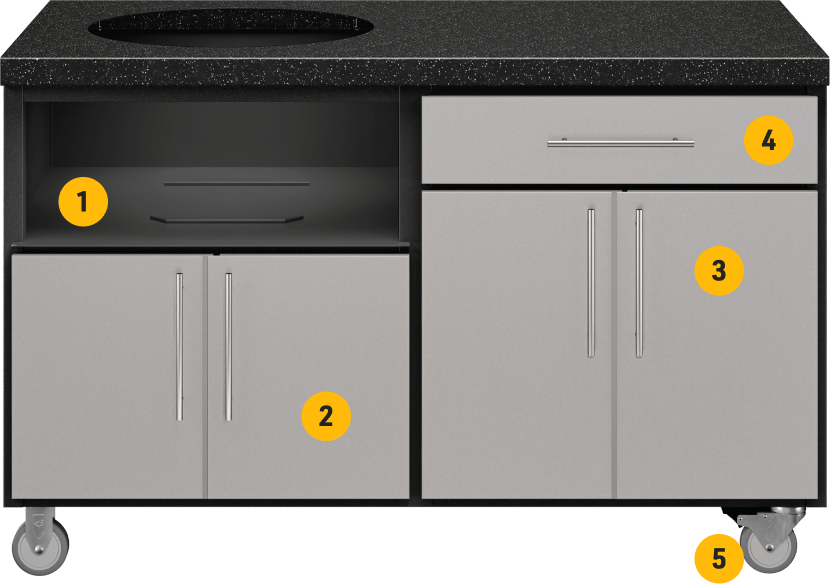 Casters: 4" stainless steel casters for years of dependable outdoor use. They also allow for easy maneuverability on rough, uneven surfaces while holding securely when locked.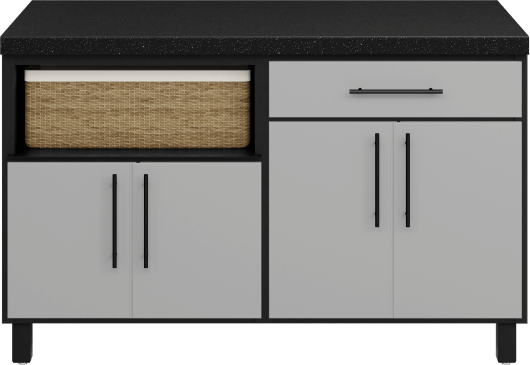 Duo Accessory Module:
All Duo Modules; 30"W x 57½"L x 34"H
The same module can be used with a top for any specific brand ceramic grill.
With a plain top this module can be used as an accessory cabinets in 6 plus different configurations.
They can be easily connected to each other, end to end or with a corner top to create a L- or U-shaped outdoor kitchen.
Trio Accessory Module:
All Trio Modules; 30"W x 80"L x 34"H
4 Doors / 2 Drawers / 1 Open Shelf
Putting a full top on the gas module creates an accessory module. A blank front can be ordered for the open area.
Front filler can be replaced with a blank front..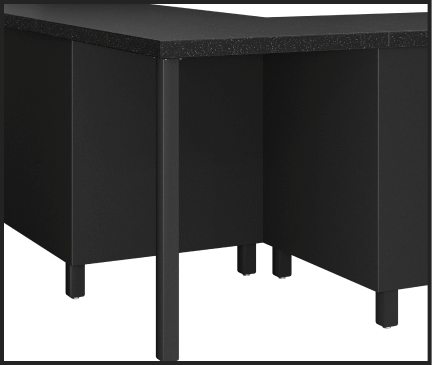 Corner Top Kit:
Corner Top; 30"W x 30"L x 34"H
Includes 1 Adjustable Support Leg and Trim
Optional Umbrella Hole
Inside Corner Trim; 29¾"L
Spacer T Trim: 29¾"L
Works on either end of modules, providing a nearly seamless connection.
Get a Price
Start small or go big with our Xpandable Generation Series. Contact us to discuss Duo, Trio, Accessory, and Kitchen options and find the perfect unit for your budget!
260-768-7336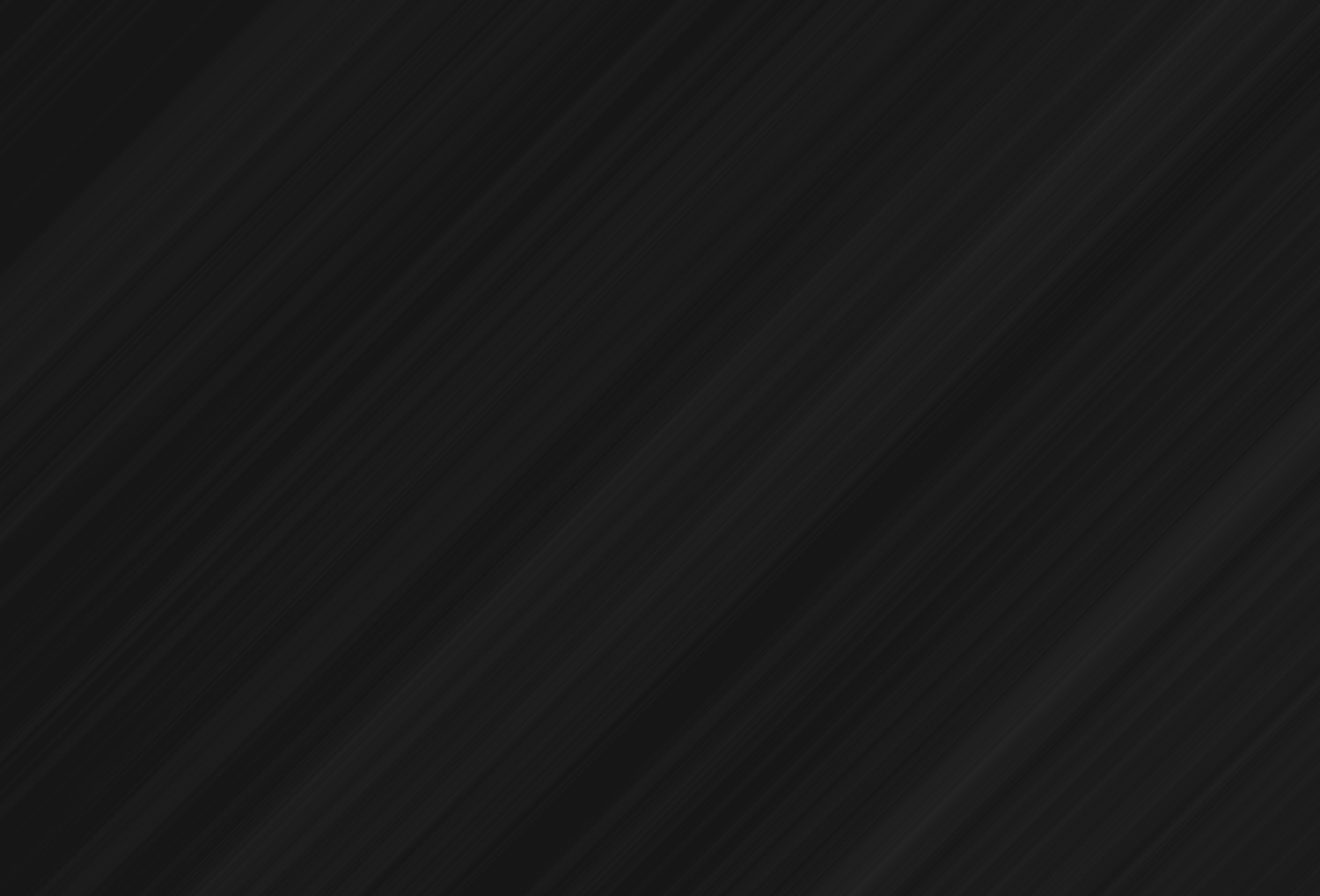 Hear From Our Customers
A few years ago the wife and I had heard about the Wellspring Smokers / Grills in Shipshewana, Indiana, so the wife and I made a quick detour off of I-69 to look at them. Needless to say we fell in love with the Tri-Flame 60. It has been the most important tool in our arsenal for smoking Pulled Pork BBQ, Chicken and some Heavenly Brisket. Easy to operate and holds your solid desired temp. No other unit can compare. Thanks again to the crew at Wellspring Components, AWESOME JOB FOLKS.
Read More